Consulting.
Qualified and experienced professionals at your service.
FHG offers a wide range of consulting services spanning across the entire food service sector. From Independent restaurants to National and International Chains; we do it all. Let FHG put you on the road to success.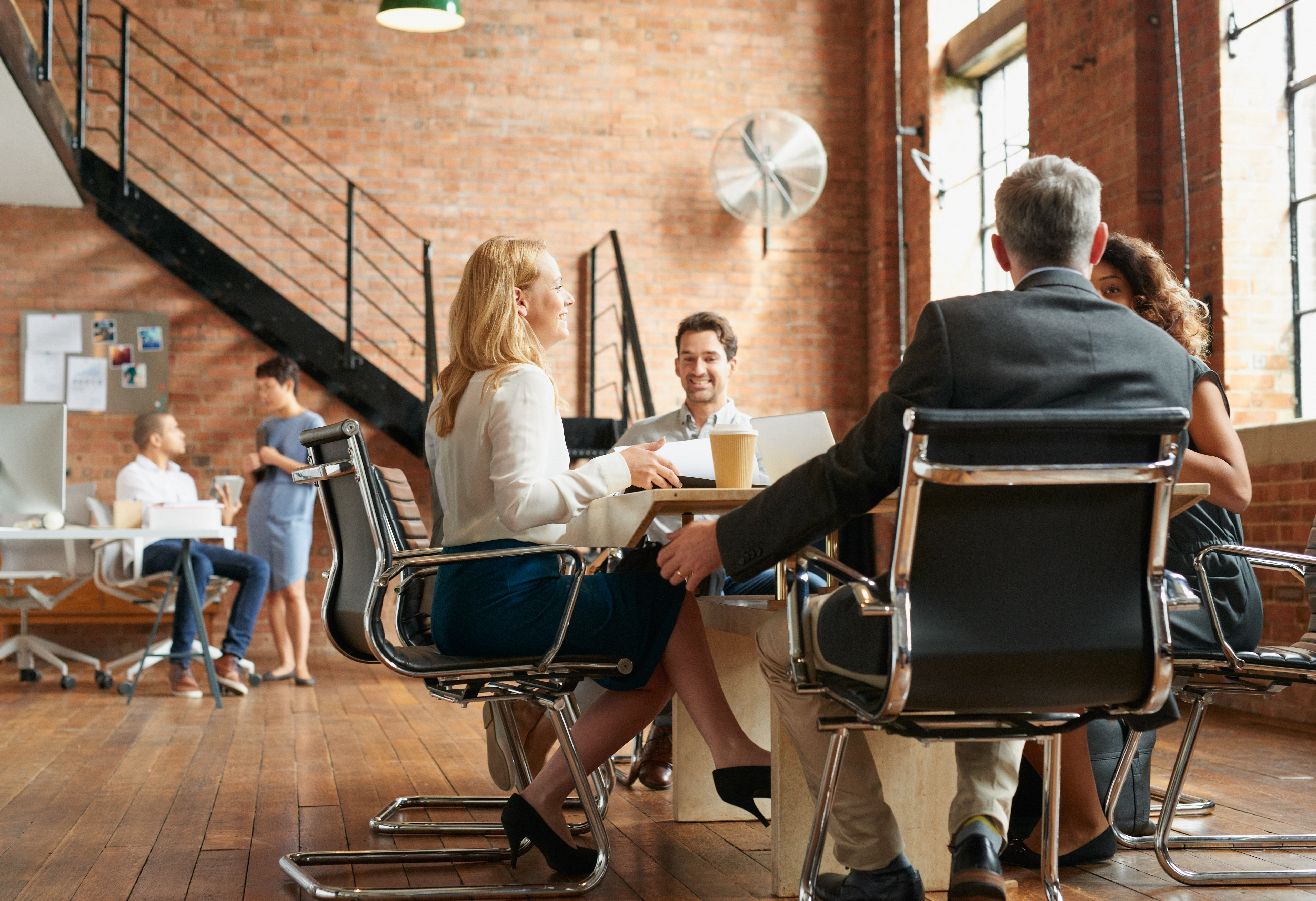 ---
Build your franchise.
Start with a strong foundation.
FHG can assist successful, independent restaurant operators build a 'bullet-proof' franchise system through the codification of all operation standards; and, provide guidance on how best to expand the business.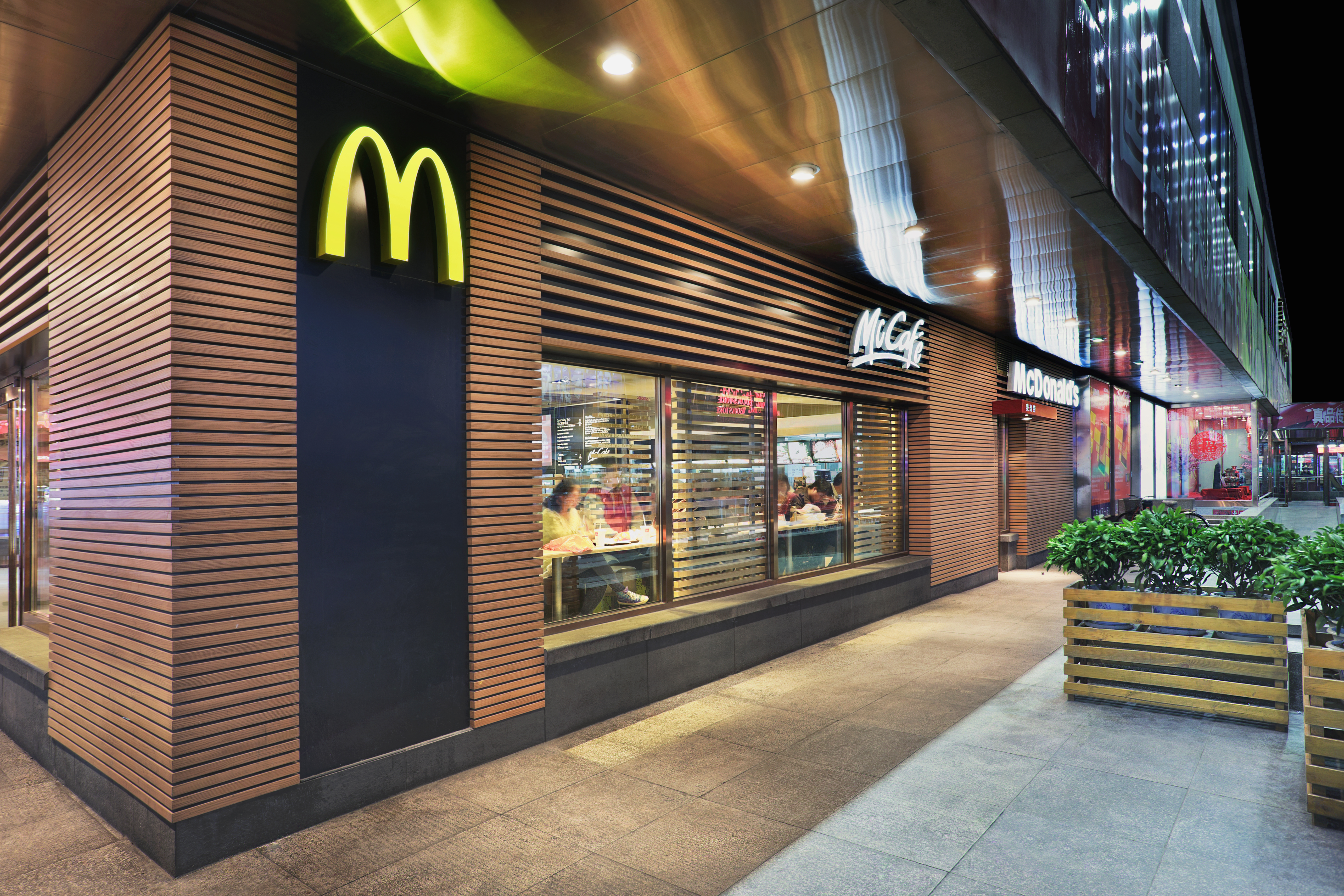 ---
Litigation support.
Court Qualified.
We provide an unbiased, expert opinion on all foodservice, restaurant and franchise related matters. Our clients range from Independents to International Chains.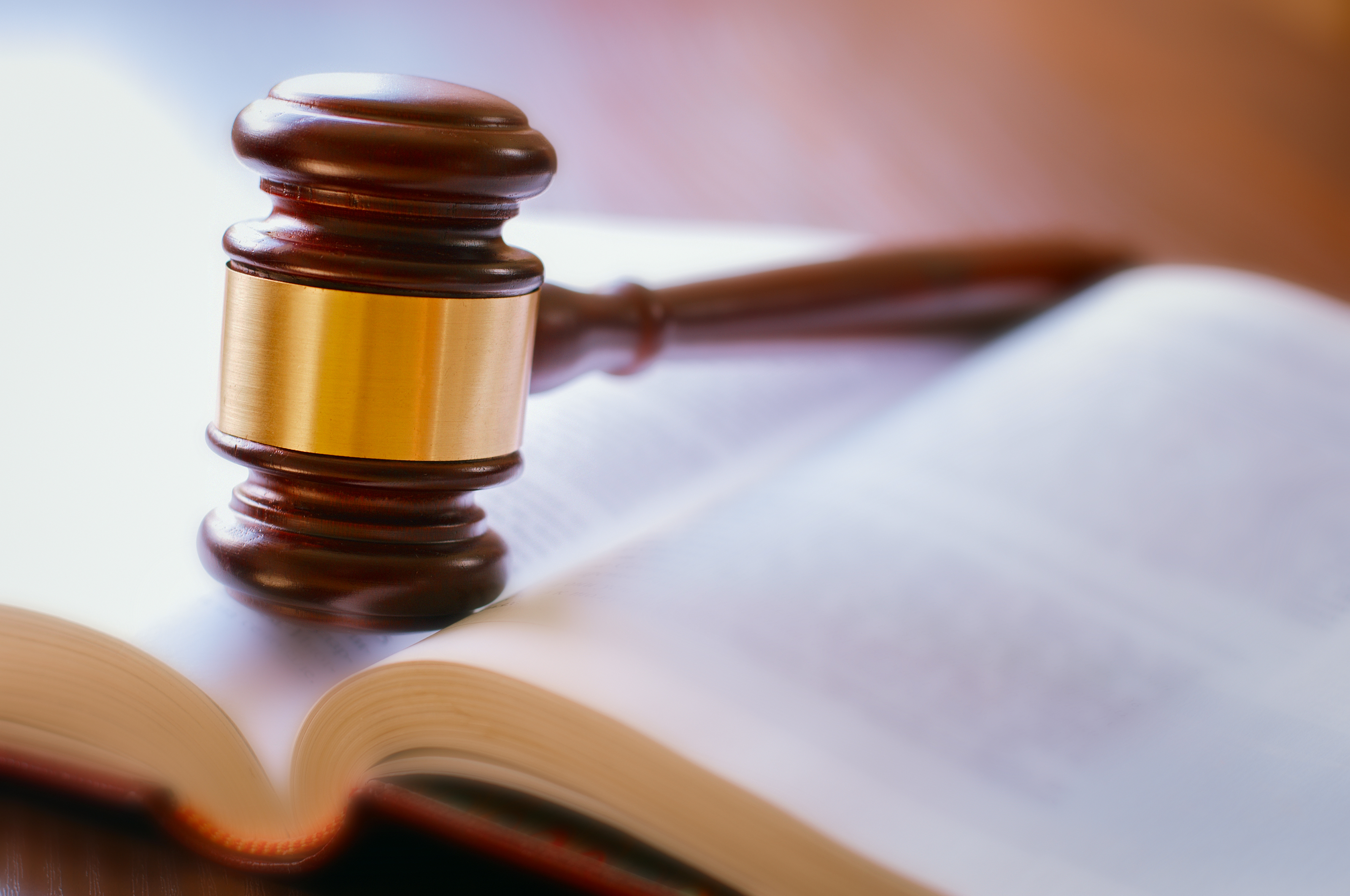 ---
Strategic Planning.
Helping to build a better tomorrow.
FHG offers an intensive four day strategic planning program which allows senior management and shareholders to come together and have a focused and fulsome discussion on current business practices, define mutual forward looking goals and create a path by which to achieve them.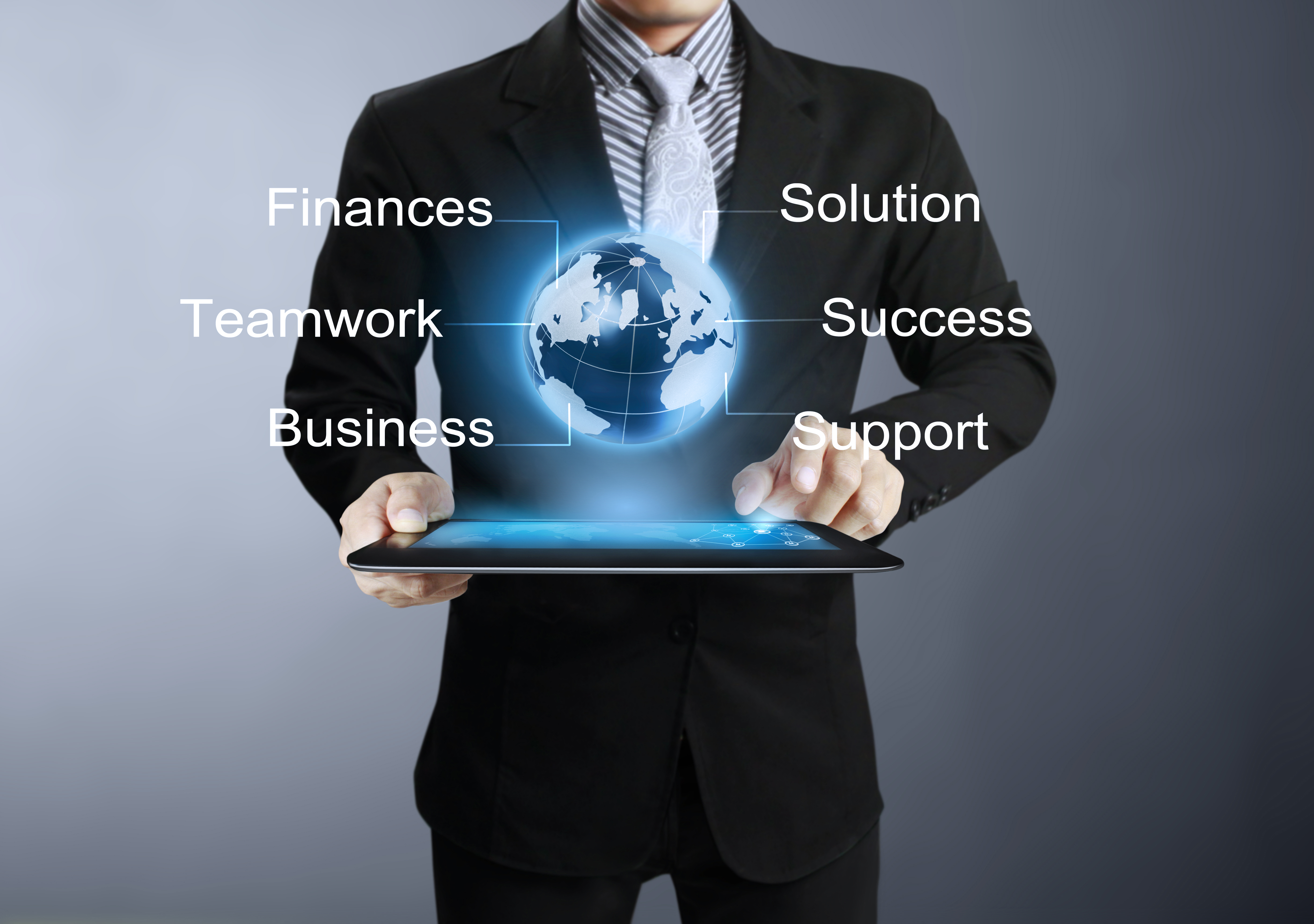 ---
---
The Team.

Doug Fisher
President
Douglas P. Fisher, BAS, M.Sc., CMC, CFE, is President of FHG International Inc. Canada's leading boutique foodservice, franchise and hospitality consulting firm that was established in 1984. Doug is the author of four books including setting the national accounting standards for the Canadian Restaurant and Foodservices Association.
Mr. Fisher has a Master of Science Degree in Hotel and Food Service Management, is a Certified Management Consultant, a Certified Foodservice Executive, a Fellow of the Hostelry Institute (inducted in 2000), a Fellow of the Canadian Association of Management Consultants (inducted in 2004), and is a leading international expert in the field of foodservice and restaurant management.
Doug has written four books and has one in draft. The books include: Canadian Restaurant Accounting and Internal Controls, published by Resturants Canada (formally the Canadian Restaurant and Foodservices Association); A Guide to Restaurants and Bars published by Carswell Publishing; Successful Restaurant Strategies published by Captus Press; Personally, I use my Spoon, published by Hospitality Ink; and, is currently working on a new book called No Free Lunch.
Mr. Fisher has written over 90 articles related to the foodservice and franchise industries, and, is a frequent speaker at many Canadian and American industry functions and exhibits. He has been featured in the Globe & Mail, Financial Post (2), Toronto Star, Consultant Magazine (2), Canadian Business Magazine, Profit Magazine and Foodservice & Hospitality Magazine (2).
Doug was the 1997 and 2001 recipient of the Award for Excellence in Management Advisory Services from Foodservice Consultants Society International (FCSI), an international organization representing the leading foodservice consultants from more than 41 countries.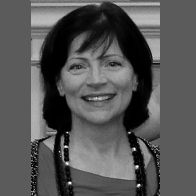 Elizabeth Hollyer
Vice-President
Elizabeth Hollyer, HBA,is vice-president of FHG International Inc. Liz is an operations expert who gleaned her talent over 25-years as multi-unit owner, vice-president of two leading restaurant chains (Chez Cora Breakfast and Lunch; and, SirCorp) and national director of Restaurant Associates, a division of Compass Canada. She currently sits on the Advisory Board of the Ted Rogers School of Hospitality Management at Ryerson University. Liz brings 25-years of leading restaurant opening experience to the project, and she is well versed in restaurant and bar operations.
Liz was a founding partner and General Manager of the Senator Restaurant, Senator Dining Room, Top o' the Senator, Guitar Bar and Caffe Senator, all located in Toronto, Ontario. Operations included over 10-units including the operation of a full restaurant on the University of Toronto Campus.
In 1995 Liz took on the role of General Manager of Ruth's Chris Steak House and was responsible for developing and maintaining sales of over $6 million along with an operating profit of approximately 17%. She developed a Wine Spectator Award of Excellence wine list in just 18 months, one of the quickest on record, and received four subsequent honours until her departure in 1999.
In 1999, Liz was responsible for the training and staff development for Harbour 60 Steak House and managed the pre-opening and opening organization of the new business. She oversaw all staff hiring, finalized menu development with the consulting chef, created and implemented all operating standards and set up and managed the marketing and promotional programs for the business. In 2000, Zagat rated Harbour 60 Steak House the number one steak house in Toronto — and with sales ranging close to $70,000 per seat; it is one of Toronto's most successful high-end restaurants.
In 2001, Liz took on a consulting role as Vice-President Operations and Development for Chez Cora, a Quebec based breakfast and lunch chain with $45 million in sales over 55-units. She was retained to assist them in repositioning the chain for further growth.
In mid-2004 Liz was retained by SirCorp as vice-president of the Signature Group. The objective of her work was to reinvigorate SirCorp's high-end restaurant operations and specifically reposition Reds and Far Niente. In her role she oversaw the day-to-day operations of Far Niente, Soul of the Vine, Reds Bistro and Wine Bar, Brasserie and Up Lounge Nightclub. She redesigned both Reds and Far Niente, hiring some of the best chefs and service staff in the GTA and bringing both restaurant operations back to their former glory.
After her tenure at SirCorp, Liz was hired by Compass Canada to Direct operations of the newly acquired Restaurant Associates, a leading US brand that operates signature restaurants in public spaces such as museums and universities. In her role with Restaurant Associates Liz ran, among other operations, c5 Restaurant and Lounge (a-top the Royal Ontario Museum and ran it as one of Toronto's Top 10 restaurants as rated by Toronto Life Magazine); The Food Studio at the ROM; The Estates of Sunnybrook; RBC Executive Dining; The McMichael Gallery - Seven Restaurant and Catering; Target Canada Head Office - Corporate Dining and Catering; JWL - Paradise Cafe and Goldhar Celebration Centre Catering and Events.
In addition to the above, Ms. Hollyer has conducted numerous other engagements for FHG International Inc. including an operational review and developed a strategic plan for the foodservices at York University (currently 47 restaurants) and worked on the development of the business plan for the Canadian Institute of Advanced Culinary Arts on behalf of George Brown College. She has also led FHG's operational review and repositioning of Druxy's Famous Deli, the development of the franchise program for Williams Coffee Pub, the creation of several restaurant concepts and, the development of the market penetration strategy for Morton's of Chicago and Ruth's Chris Steak House.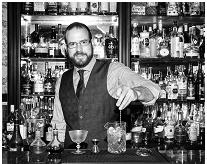 Oliver Stern
Mixologist
Oliver Stern, B.Comm, Mixologist, Oliver has been associated with FHG since 2000. Since that time he has been working in the area of market research and analysis for FHG. Oliver is also Beverage Director of Liberty Entertainment Group (Blue Blood Steak House). Over the past several years Oliver has been consulting on beverage/cocktail development projects for several of FHG's restaurant and bars clients in addition to his work at Blue Blood.
Oliver is considered one of Canada's leading mixologists and has been featured in Food and Drink magazine, Foodservice and Hospitality magazine, and CBC TV, among others. He has won both national and international beverage and bartender competitions, including, but not limited to: Angostura Canada 2012; Disarono, Canada 2012; Haymans , Toronto 2013; Grey Goose, Toronto 2013; and, Jameson, Toronto 2014. The winners of these competitions have gone on to compete in the international finals, of which Oliver consistently placed in the top 5 worldwide.
Oliver has gained experience over the years working not only for FHG but also the restaurant and bar industry in Ireland and Canada, and since graduation, has held positions as the manager of the Rex Hotel; was the former Bar Manager at one of Toronto's most exclusive private clubs, the Toronto Temperance Society, where he was the managing partner. Oliver has conducted numerous restaurant consulting assignments related to food and beverage cost control on behalf of FHG. Oliver obtained his Bachelor of Commerce Degree in Marketing from Mount Allison University in 2003.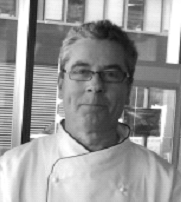 Gary Hoyer
Consulting Chef
Gary Hoyer, is FHG International's cullinary consultant, specializing in menu development and Back-of-House staff training.
Gary was educated at the University of Pittsburgh and the Culinary Institute of America (CIA), New York. The CIA is considered the premiere culinary school in North America and one of the leading culinary schools in the world. His broad expertise and diversity in culinary arts makes him an exceptional part of this team.
One of Gary's first consulting assignments was assisting in the opening of the World Trade Center's Windows on the World. Up until 9/11, this restaurant was a worldwide benchmark of excellence in culinary creativity.
Subsequent experience took Gary to the Beekman Arms Hotel in upstate New York and then back to the Pierre Hotel in New York City where he had significant culinary development roles. After moving to Toronto, he became Chef of the Windsor Arms Hotel in Toronto, the city's most exclusive property. His international experience includes Le Trou Gascon in Paris, and as opening foodservice consultant for a restaurant/brewpub in NYC and one in Seattle, Washington.
His expertise over 30 years includes opening over 14 properties as consultant. Particularly noteworthy, Gary created the culinary experience at the Amsterdam Brasserie with 500 seats in three distinct settings and, its sister operation, the Rotterdam Pub (which boasted home made beer and a collection of over 400 beers of the world). These two restaurants combined had sales in excess of $20 million in the mid to late 1980s.
Gary's culinary expertise spans French, Italian, Spanish, Moroccan, Indian, Mexican and Vietnamese cuisines. Gary has developed and implemented proven systems to operations across a range of facilities, revenue levels and styles. He excels in utilizing resources, both human and financial, to their best advantage. His best attribute may lie in achieving uncompromising standards with consistent quality and profitability.
Currently Gary works as a culinary consultant with FHG International Inc. and, as a Professor for George Brown College (Canada's leading culinary school) in Toronto. He also writes articles for trade magazines and is co-author of a hospitality management textbook for College use.